CLASSIC FIFTIES DESIGN & FLAVORS YOU LOVE
Welcome to the Margate Dairy Bar and Burger in Margate City, New Jersey. We are back and better than ever with bicycle delivery to Margate and Longport from Memorial Day to Labor Day! We will bring a burger to the beach, a hot dog to your house and a butter pecan to your business. We have expanded our menu for both the Dairy Bar and the Burger Bar. This is an exciting chapter in our 69 year history. We invite you to be a part of it.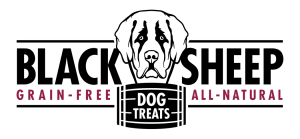 LOCAL PARTNER
We have a local partner/provider on our gourmet dog treats, Black Sheep Dog Treats. We have expanded flavors to include peanut butter banana or peanut butter N' Bacon. And our tail wager now includes a peanut butter banana biscuit tipped in yogurt. They are all lovingly baked locally and daily in Mays Landing, NJ and delivered fresh.
2021 EVENTS
2021 Job Fair April 3-4
Le Tour De Downbeach
Beachstock
Fall Funfest (September 25th & 26th)
Want to Work Here? APPLY ONLINE